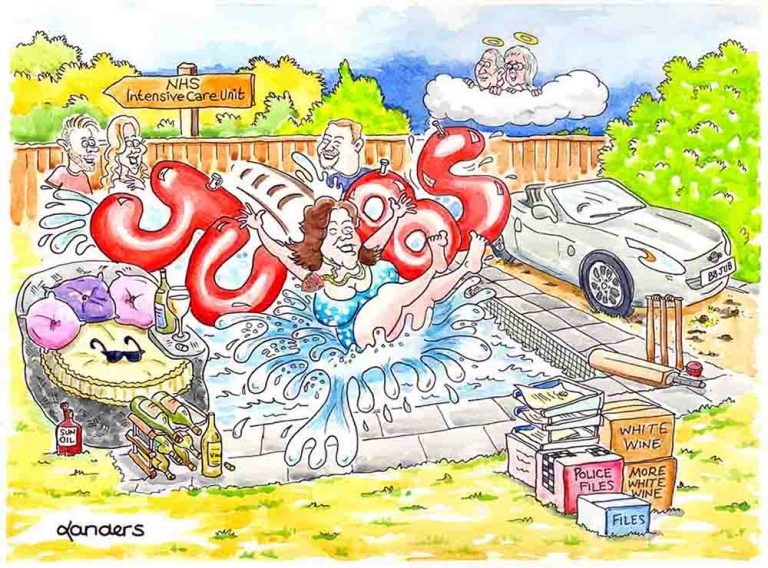 Cartoons for all your needs.
Hello, I'm John Landers and I'm a professional freelance cartoonist operating in the sunny county of Hertfordshire. Customised cartoons are created just for you - funny pictures to suit all your applications and I produce beautiful customised watercolour cartoons for such occasions. So take a look through these pages and let me create funny high quality cartoons for your business, newsletter or project. While you are there, see my funny colourful customised cartoons produced for birthday gifts, anniversaries, leaving work and weddings. 'Satisfied customers' is my speciality.
I want to commission a colour cartoon for someone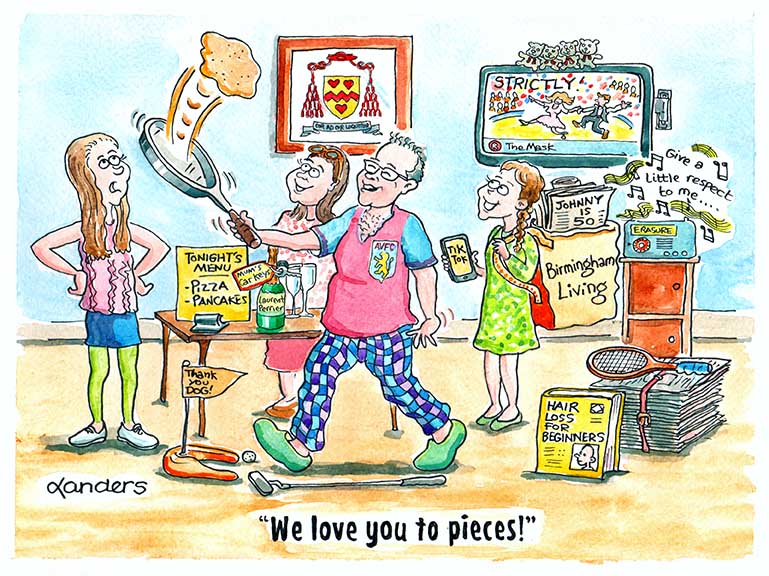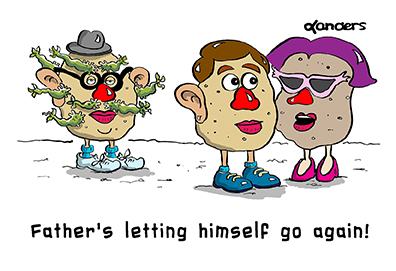 I need a cartoon for my publication or website
I need to hire a cartoonist for a daytime event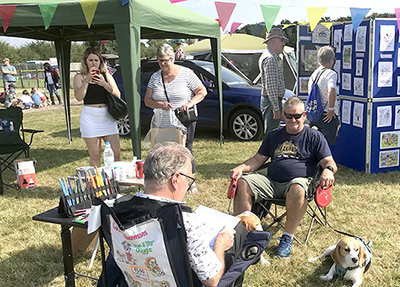 Cartoon featured in recent edition of Private Eye Magazine – w/e 14 Oct 2021
I want to laugh at some gag cartoons
Hi Cartoonists and Illustrators,
If you are using a tablet such as  an iPad pro and software like Photoshop or Procreate (as I do) for your creations, you may share the same frustrating experience coping with the tablet's 'skiddy surface'.
However, the Paperlike screen protector completely changes the 'graphic pencil to screen' feel. The resistant surface makes it feel more like drawing on paper. I've bought one recently, and I'm totally converted.
There's more information on this product – see reviews on the Amazon link.